Summer's coming, and we know you've got one thing on your mind: cut-off shorts that make your butt look AMAZING. You're probably eyeing a favorite pair of jeans, wondering if you should attempt slicing them up yourself. But if you want to make sure they're PERFECT, leave it to the experts!
That's right, Denim Therapy now offers a denim cut-off shorts service. Send your favorite jeans to our scissor-wielding experts and we will return them in your choice of three lengths/styles. Design your perfect pair below:
Choose Your Length:
Shorts
Mid-thigh, causal cut, perfect for everyday.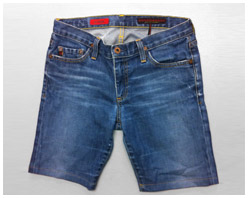 Short shorts
Higher up on the thigh than the "shorts" cut, these work for the weekend and for those who like a little more pizzazz.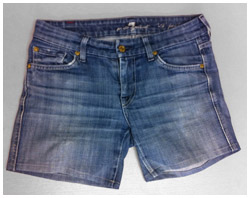 Mini shorts
Not for the faint of heart! These are great for beachwear, over swimsuits, or, if you dare, a night out for dancing and fun.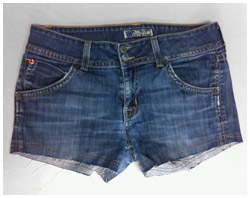 Choose Your Style:
Choose the option of having a clean hem or frayed hem.
Mini shorts note: The hem is cut at an angle (as seen below), while shorts and short shorts are cut straight.
How-to for the perfect fit:
Every person and every jean is different and unique. Please be as specific as possible when filling out your form, and include desired length by measuring according to the diagrams below:
Shorts & Short Shorts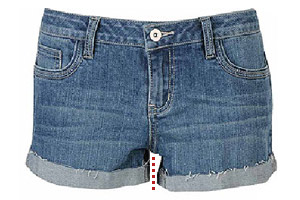 Measure inseam to indicate desired length
Mini Shorts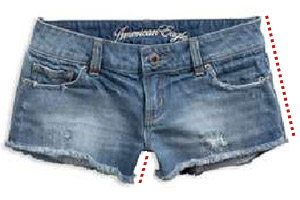 Measure from the top of the side belt loop to desired length of outer angle, and the inseam for inner angle.